Genuine 925 Sterling Silver QUALITY
With over 30 years of seasoned experience in the silver jewelry industry our dedicated Chicagoland Father and Son partnership strives to offer you only the highest quality of 925 sterling silver chains at the absolute lowest prices. OUR SUPPLIER IS A SOLID FIXTURE IN HIGH DEMAND BIG STORES.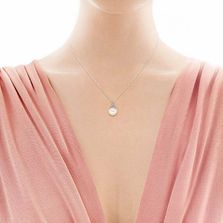 An Affordable Luxury
We offer a signature selection of 925 sterling silver classic style chains starting at 12" inches featuring Snake, Curb, Diamond Cut, Figaro and Cable "Tiffany style". Each unisex sterling silver chain features a high-quality Lobster Claw Clasp. The staple gift for charms, birthdays, graduation, celebrations and the ideal keepsake replacement chain.